Treatments
Childrens Dental Care

Start young, learn habits for life
Dental care for children
Pediatric dental care at Clinica dental Idea.
Here at Clinica Dental Idea we believe that all children deserve a great smile. We have a lot of pediatric experience with children of all ages and we are trained to handle the wide range of dental issues associated with children's teeth.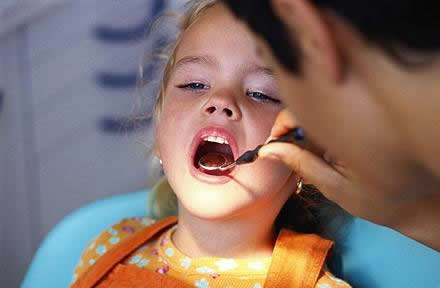 The kids can have a nice time in our play corner before it's their turn to meet Stefan.
Dental health and brushing
Several studies and research have emphasised the importance of starting with good dental hygiene and oral care early in a child's life. Early treatment prevents problems affecting a child's health and well-being. When your child is still a baby and without teeth, it's important to clean his/her gums after each feeding. Use a water-soaked soft cloth, this stimulates the gum tissue and removes food. The first tooth emerges between the ages of 6 to 12 months and then its time to start with gentle brushing, twice a day. At age 2 or 3 you can start teaching your child proper teeth brushing and flossing techniques. From ages 6 up to 8, they should be able to brush and floss without parental supervision.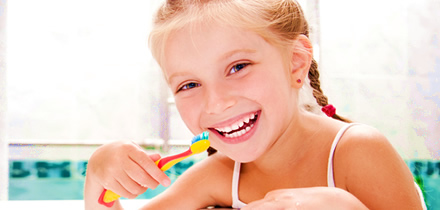 First visit
We recommend that a child's first dental visit be booked around the 1st birthday. It is very important to make their first visit as positive and enjoyable as possible. We want your child to get to know us and be comfortable at all times. Dentistry has changed so much over the decades, with tales from your parents racalling horror stories from their childhood that have led them into phobias of the dentist. At Clinica Idea, we have a very friendly, relaxed approach guaranteed to make your little one feel at ease. Please let your child know that we can explain everything in detail and will answer any questions he or she has.
We cover Fuengirola, Marbella, Malaga, Mijas Costa, Benalmadena, La Cala De MIjas, Elviria, Costa del Sol, Andalucia, Spain.

WE ARE SITUATED AT:
CLINICA DENTAL IDEA, Ctra. de Mijas Km 3,6
Centro Idea Shopping Center
29650 Mijas (Malaga) Spain

Costa del Sol, Dentists, Clinica Dental Ideal