Treatments
Smile and the World

Smiles with You
Dental care with a gentle touch,
for all
Welcome to Clinica Dental Idea. We are a small, caring dental clinic. With us you will meet commitment, enthusiasm and experience, whether you need a simple dental check-up or more advanced specialist care. Our patients are of many nationalities and all of them have different experiences of dental care. We like to offer a feeling of security and comfort, especially to those who have had some bad experiences previously. To be treated professionally, with a gentle touch, means our patients leave the clinic with a smile.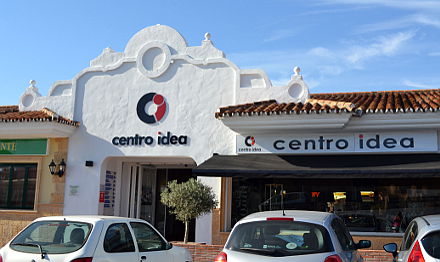 The clinic is perfectly situated on the Carretera de Mijas, in the very popular shopping centre Centro Idea. It's just minute's drive from Mijas or from Fuengirola, and just seconds after the exit from the main toll road AP7. For more information and a map about how to get here, visit our contact page.
If you are on a sunny vacation here at the Costa del Sol, Spain, why not pay us a visit? It could turn out to be the best dental visit you have ever done. We can help you with any dental emergency or make your dream of a white smile come true. Whatever we help you with, you will probably save some money and leave the clinic fully satisfied.